Rock And Roll Isn't Such A Bad Thing
Rock and Roll is not the devil's music.
In fact, the majority of rock and rollers are very nice people. It's just sometimes, old people like to think you're summoning the devil when there's a little bit of screaming in a song. Even metalheads are nice.
Have you been to a rock concert? Well, I have. I assumed that the crowd was going to be made up of burly and rude men, but boy, was I wrong. The audience was actually kind and polite. When I went to see Guns N' Roses live, two well-built women who stood in front of me asked if I could see the stage from where I was and even offered to switch places with me, as I was shorter than them. I declined their kind offer despite knowing that I could not see.
There are several stories about rock music enthusiasts that always warm my heart. Here's one of them. Have you heard of Dave Grohl? He's the frontman of Foo Fighters and possibly the nicest man in rock and roll. Dave is known for calling fans on stage to play some songs. So, during one of his concerts, Dave spotted a blind boy being hoisted up on his dad's shoulders. He called that boy on stage and with some help, the boy managed to get there and was even given the chance to play with his signature blue Gibson. He also invited the boy and his family to spend the rest of the concert backstage. Sweet, right? Well, that's not all. Dave also stops every fight that he sees at his shows. At a concert in London, Dave not only stopped a fight, but he also stopped his band from playing when he saw the chaos. He insisted that the person who started the brawl be removed from the venue, and even told him, "You didn't come to my show to fight. You came to my show to dance". He also supports many charities.
Another nice rocker is Alice Cooper. He quit drinking early when he realised that it might destroy him, and he's been married to the same woman for over 30 years. He also helped another band, Megadeth, to overcome their drug addiction. The lead singer of Megadeth, Dave Mustain, considers Alice his godfather because of all the help he got from him. Alice has said that many musicians don't know how to differentiate their on-stage personalities from their real ones, thus making it harder for them to cope with their personal issues.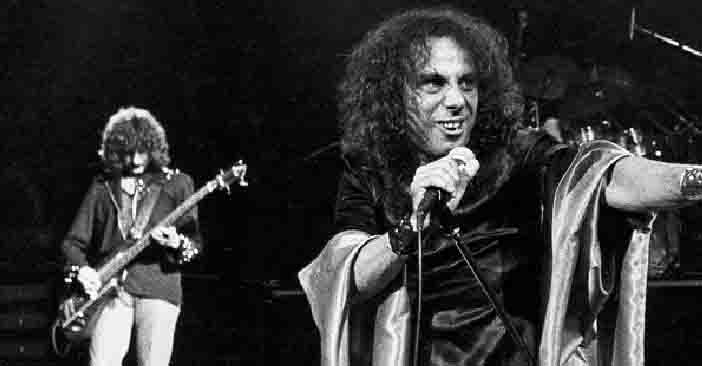 Another amazing band is Black Sabbath, with the nicest person in the band being DIO. Once, there were fans who camped outside a building where the concert was held with an attempt of getting the band members' autographs. As soon as the band arrived, the fans took their chances. It was DIO who said that he remembered them from the front row of the concert and asked them if they camped out to get those tickets. When the fans said yes, DIO felt honoured and continued his conversation with them, before finally telling them to finish their studies and follow their dreams.
So the next time you see someone listening to some hardcore death metal, let's try not to be judgmental. Everyone is nice in their own ways regardless of their appearance.