My First Penang Bridge International Marathon 2019
On the 24th November 2019, a day before this date, I had made the most impromptu and deadly decision for joining one of Penang's biggest annual event, none other than Penang Bridge International Marathon. This event is usually held every year in the month of November. It was held in the first Penang Bridge, Penang, Malaysia. The event was established in 1984. It was previously held in the second Penang Bridge which was known to be the longest bridge, totalling 24 km in length, the longest in Southeast Asia, the second link is a dual carriageway toll bridge connecting Batu Kawan on the mainland to Batu Maung on the island in just 20 minutes two years ago which made it even more challenging compared to this year.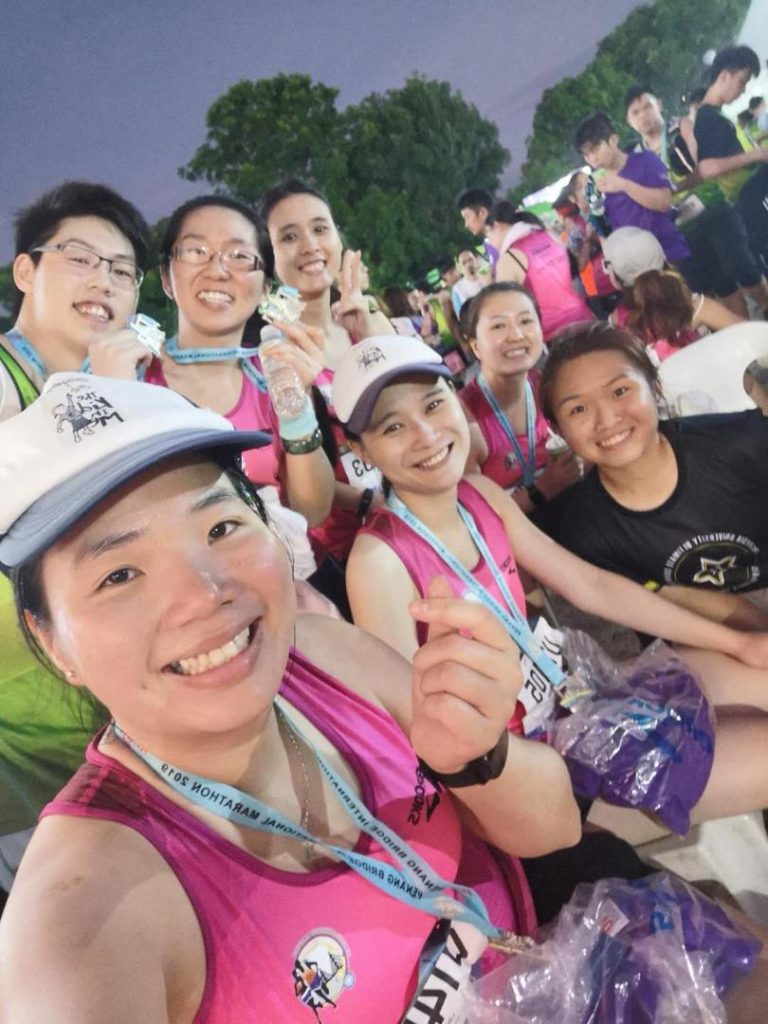 What's the extraordinary thing about this event is that it was not only well known amongst the Malaysians (mostly, Penangites) but it was very much well known amongst international marathon runners from countries like Nigeria, Africa etc. Other than that, this event has always been receiving good reviews and heck lots of applicants which could go over thousands, hence this year around it has attracted over 25,000 runners from all around the globe. One more factor which contributes to hefty amount of applicants is that the participant fee is fairly reasonable depending on respective categories – 10 KM, Half Marathon which was 21 KM and Full Marathon which was 42 KM. 

The participant fees came with Finisher Tee, Finisher Medal and E-Certificate. Finisher medals were given only to those participants who managed to finish the race within the stipulated time frame. For an instance, for Full marathon category, medals will be given to runners who complete within 7 hours, half marathon category's qualifying time was 3 hours and 30 minutes while fun run was 1 hour and 30 minutes. I had participated the half marathon without preparation whatsoever which made me so worried if I was even physically prepared for such long distance marathon. It was definitely so nerve-wrecking for me as never in life have I joined marathons that was over 10 kilometres.

My friends and I woke up very early that we only had, at most, 3 hours of sleep for this run. Indeed, participating this marathon really tested my limits (definitely, beyond my limits as well) on my stamina. I thought my body was not going to make it until the finishing line but much to my surprise, it was not as tiring for me as I thought. Albeit I walked 3 kilometers out of 21 kilometers, overall the distance was not as bad as I thought it would be, considering the fact that I did not build my stamina beforehand. It was oddly satisfying after running 21 kilometers very early in the morning. We were so delighted that we managed to finish the race within the qualifying time while we were sleep-deprived. 

One thing for sure that I have learnt is perseverance. I honestly pushed myself to my limits as I am not going to lie that I almost gave up on getting to the finishing line. My knee was definitely hurt so much from my old injuries, but yet I wanted to go on because I believed in myself. And therefore, determination and perseverance were all it took for me to get to the finishing line.