Tik Tok! The Popular Culture
Since I am a language student and most of my courses are about linguistic, I think I can share one of the interesting courses/subjects that I have learnt this semester which is 'Language and Pop Culture'.
Although there are a few popular cultures are emerging nowadays, I believe that Tik Tok is one of the most popular among them!
What is TikTok, and why has it become so popular? TikTok currently boasts 800 million active users worldwide with over 2 billion downloads on the App Store and Google Play. Although it was launched in 2016, and this year is its 6 years old, however, we can say that it is now competing with the likes of Facebook which is launched in (2004), Twitter in (2006) and Instagram (2010). Do you know TikTok is the Most Downloaded App on the Apple App Store in 2019 and has 689 Million active users worldwide monthly?
TikTok is the brain child of Musical.ly and Douyin. Musical.ly is an app created in China by ByteDance in 2014. Tik Tok was initially launched and known as Douyin in September 2016, in China. And in 2017, the app was launched by ByteDance for markets outside of China and currently it is available in more than 155 countries including India, USA, Turkey, Russia and Mexico with 75 languages to cover a big population. For your information, Tik Tok was downloaded 3.08 million times from the Google Play store in Brazil in September 2020 (Statista, 2020).
When it comes to the daily time spent on TikTok, it is found out that the users spend an average of 52 minutes per day on the app (BusinessofApps, 2019). This means that people are using Tik Tok daily either for creating and sharing short videos of themselves or for watching the existing plethora of TikTok videos uploaded to the platform. Either way, they're doing it for almost an hour every day.
Tik Tok is one of the fastest growing social media platforms in the world which is known for its video based editing function. It is a solely video based platform that allows users to create short videos with music, filters, and some video editing features, including music, transitions, special animations, graphics.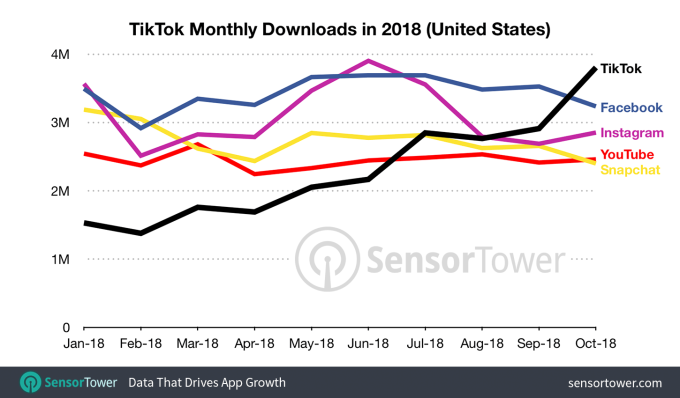 Tik Tok provides short-form video entertainment for users and viewers. Recently, the company has extended the limit to 60 seconds. However, even the 15 seconds video can already attract your attention and make you feel like it isn't stealing your time.
TikTok serves the online community, practically anyone with an internet connection can join the TikTok community and it provides multiple types of content. From duets, comedy skits, to video tutorials and challenges.
Lots of the users love to record their cute pets and share it on the Tik Tok, it really attracts the other users. Let's see these cute pets melt our hearts. The users will share their daily lives with all these cute pets on Tik Tok and sometimes you just can't stop laughing when you see how they make fun of the pets!
Besides, there are quite a few users share their cooking recipe online, for example dalgona coffee, pancake cereal and so on! The audiences can follow steps by steps according to the video. It definitely different from those receipe which you can only see the pictures and words. For the video, you can see the actions and how the things go.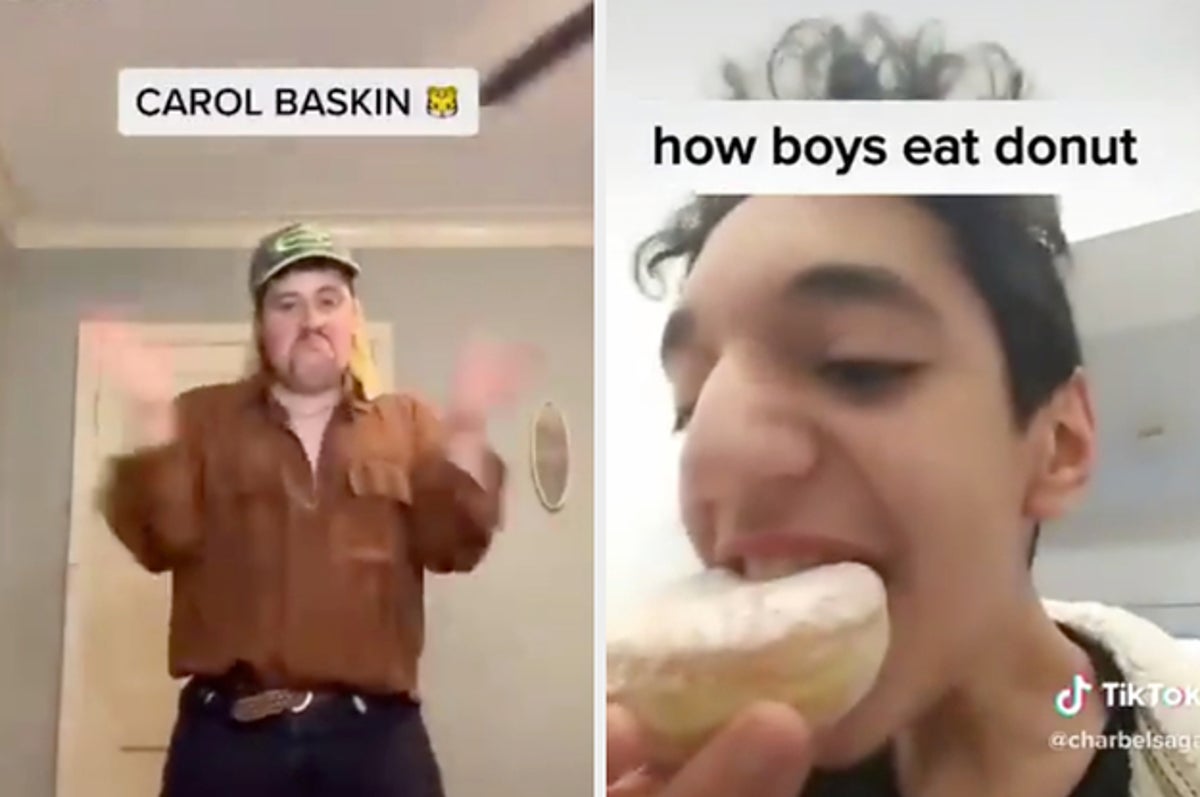 We definitely cannot missed the funny content. Click here to watch more. I bet you can't stop laughing after you watch them. They are just so creative and innovative. They really done a good job in creating such entertaining content.
Besides, if you want to learn a foreign language, Tik Tok is definitely an effective and convenient platform for you. There are a few contents in which the creator teaches you about the pronunciation, sentence structures, grammar about a language. We can utilizes Tik Tok as a platform to improve and increase self-value while entertaining ourselves.
It is undeniable that Tik Tok is a good platform to show talent to the people all over the world as the users range is wide, thus, lots of users will upload their singing and dancing videos on Tik Tok. I bet you, they are so talented with their high pitch and dance moves.
Besides the convenience of short-form video and multiple contents, there are also other reasons. One of the reasons is the celebrity effect. Tik Tok is now being used by some of your favourite celebrities and pop superstars like Ed Sheeran, Justin Bieber, Kendall Jenner and Kylie Jenner are using Tik Tok. Many of them used Tik Tok to promote their songs, by doing the trending challenge. It will further affect their fans to join and follow them on Tik Tok Doja Cat is known for being the queen of TikTok trends as the dance cover of Say So went viral in the world.
Also, there are many challenges that can be seen on Tik Tok, especially during the Covid-19 pandemic. Those challenges became a trend at that time because people are finding fun ways to keep themselves preoccupied while practising social distancing. For example, Hand Gesture Challenge, you have to bust out a series of complex hand signals and it is actually a little harder than it looks.
There is also a flexibility challenge whereby you can check your flexibility level.
In addition, recently our Minister of Science, Technology and Innovation Minister Khairy Jamaluddin invited Dato Lee Chong Wei to jog with him. This video is posted in conjunction with National Science Week 2021, where it aims to educate the populace with scientific knowledge of our daily life. We can see that everyone utilizes Tik Tok fully as a platform to spread the information and now even our minister did so.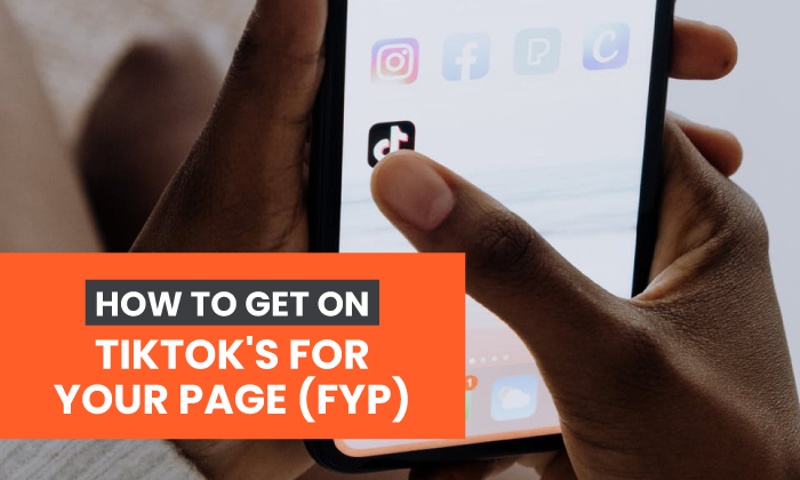 Do you know how Tik Tok rewrites the world? It forms a popular culture among teenagers. The use of abbreviation and acronyms are more popular. For instance, FYP is an acronym, standing for 'For Your Page' which refers to the page a person is shown that TikTok thinks you'll enjoy most from what you've watched and interacted in the past. Besides, OOMF is an acronym for 'One Of My Followers'. It's predominantly used on TikTok and Twitter. There are also additional meanings given to certain words so that it carries a different meaning in TikTok. The term 'boomer' doesn't necessarily refer to Baby Boomers, but instead refers to someone who is considered out of touch and resistant to change. Furthermore, the abbreviation 'IB' is created. If you see the letters 'IB' in a TikTok caption, it means that the video has been 'Inspired By' another viral or notable video. The original users @ will usually be tagged alongside the letters. As mentioned above, we all can see that a lots of abbreviation and acronyms are created by Tik Tok, this will indirectly increase the internet slangs.
All in all, what is the future of the Tik Tok? Will it become a tool by the government to inform the public the important information like what our Science, Technology and Innovation Minister did? Or will it be used by educational institutions and become one of the online teaching materials in the future? Or will it replaced by Instagram?
For the future of Tik Tok, let's wait and see.