On 7th July 2020, our Prime Minister has announced that the state of Conditional Movement Control Order (CMCO) will be replaced by the Recovery Conditional Movement Control Order (RMCO), which started from 10th June 2020 to 31st August 2020. However, the Movement Control Order went beyond the initial schedule because the cases from the COVID kept increasing. It was only at the beginning of 2021 that the Movement Control Order started to loosen up.
I was really happy with the news as this announcement did bring a message that: the spread of COVID-19 is now under control in Malaysia! Finally, it is time for me to hang out with my lovely friends after many months!
Due to the announcement of MCO, I did not even step out of my house in the past few months. I missed my friends so much and it is time for us to gather and engage with each other. Our first station is of course… the bubble tea shop! The bubble tea shop now becomes the most popular place where people like to spend their free time here either chilling alone or having a great time with their loved ones. My friend and I chose to have our tea time at Regiustea, which is one of the bubble tea shops that was newly opened in my hometown. It is a new norm to put on a mask and bring along our hand sanitizer before going out from home. Also, adhering to the Standard Operating Procedure (SOP) such as scanning the QR-code for tracking purposes, measuring body temperature and sanitizing your hands are very important before entering any shops.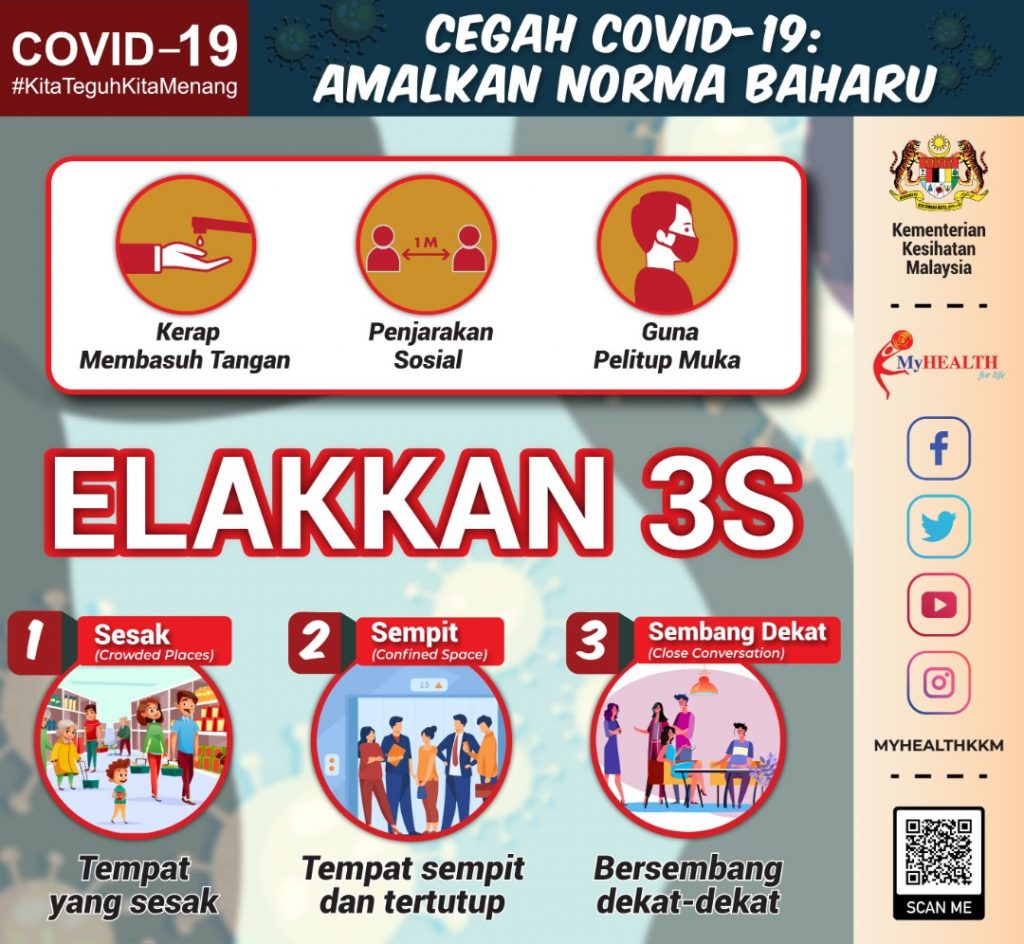 After meeting up with my friend, we started chatting on each other's current state while enjoying our bubble teas. Since my friend had finished her diploma two years ago, she is now working as an accountant in a company. She told me that she was working from home during the MCO period. She said that the job scope is about the same, just that the working environment becomes more comfortable for her. I totally agreed with that, as I have also had my online classes at home since March. Later we chattered on the hobbies we have picked up during MCO and also some activities we have done to kill time.
As I have been craving steamboats for a long time, we decided to have our dinner in a hot pot restaurant. Due to the introduction of SOP, the hot pot restaurants now changed their style of serving food from buffet type to order style. Anyway, the food is still nice and I like steamboats just because it provides a variety of choices to the customers. We enjoyed our dinner very much.
On our way home, we were surprised that there were not many vehicles on the road even though it was only 10:00 pm. Before the announcement of MCO, there will always be a traffic jam along the busy section and cars honking everywhere. However, I would think this is a good phenomenon as it shows that people started to realize the importance of staying at home to break the chain of infection. All of the citizens are applying and adapting to the new normal, too.
Lastly, I would like to say that as a citizen, all of us are having the same obligation in order to prevent the spread of COVID-19 by just a simple step – following the SOP and adapting to the new norms. Hope that with everyone's cooperation, the corona outbreak will end soon. Stay safe and stay healthy!